Indian Harnaaz Sandhu is crowned Miss Universe 2021. Harnaaz Kaur from Punjab managed to win the Miss Universe title after 21 years. Sandhu was crowned at the event by Andrea Meza, Mexico's former Miss Universe 2020. 75 talented women took part in this competition. In which women from three countries made their place in the top 3, in which Harnaaz Sandhu from Chandigarh, India was also present. Leaving South Africa and Paraguay behind, Harnaz Kaur made history by winning the Miss Universe title for India. Earlier in the year 2000, Lara Dutta won this beauty contest. The Miss Universe pageant was held on December 12 this year in Israel. Harnaaz Sandhu, who won the Miss Universe pageant, has also participated in many beauty pageants in the past. Do you know what Miss Universe gets after this? Let us know …
Harnaaz Kaur
Crown- Beauties are crowned after winning the Miss Universe title. After that, it is up to the deal whether she will return it or keep it. Although most of the Miss Universes like to keep the crown.
Scholarship – Miss Universe also gets a scholarship. This scholarship is awarded to the laureate by the New York Film Academy in Visual Performing Arts. Apart from that, a Miss Universe modeling portfolio is prepared.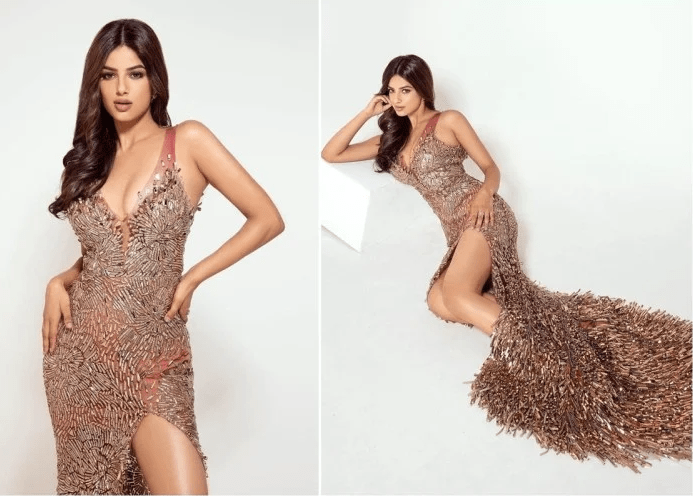 Harnaaz Kaur
Salary – According to reports, Miss Universe also receives a one-year salary. This salary is given in dollars.
Special allowance – After becoming Miss Universe, you have to go to work all over the world. For this, the sponsors of the Miss Universe Organization grant a travel allowance. Apart from this, an apartment is also offered for year round living in New York City.