For more than five decades, the Tucson headquarters of the Arizona Department of Public Safety has been housed in a repurposed helicopter hangar.
Although some aspects of the building on the south side have been remodeled, it is still not up to standard. But the DPS hopes to change that as part of a $78 million request to the Arizona Legislature, which also includes work on other DPS offices across the state.
Jeffrey Hawkins, president of the Arizona State Troopers Association, said the building's second floor was only accessible by stairs, making it impossible for anyone in a wheelchair to access. As a result, the department is fined each year for failing to meet American with Disabilities Act standards.
"We had to do what we had to do, which was try to build an office here," Hawkins said.
Another big issue facing the Tucson building is space. Many offices in the building are at capacity. Currently, the squad room has a total of eight computers and four desks for 58 soldiers to use, and the dining room only has two tables.
"We have 300 vacancies and to think if they were to hire 40 more people they wouldn't have room to put them," Hawkins said.
Although they were able to remodel a training room, Hawkins said it was still difficult to fit 400 troops into space.
"We're basically putting earrings on a pig," Hawkins said. "They did their best, but it's not enough for 400 people."
Despite the construction of a new crime lab building in 2007, Hawkins said that soldiers are not allowed to use this building due to securing evidence.
In addition to space issues, the building also has congested traffic, an unreliable power supply, and insufficient security. With the funds, DPS hopes to reconstruct a new two-story building to provide a safer working environment for employees and better service to the community.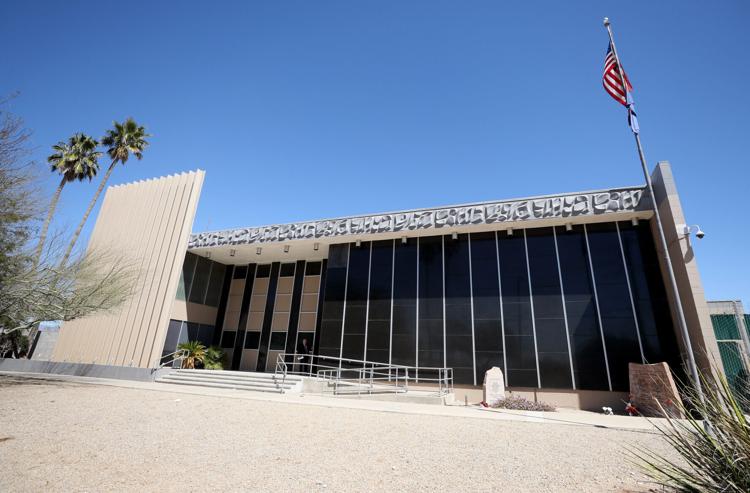 Tucson isn't the only place DPS buildings suffer. Hawkins said many buildings have had asbestos issues and some offices are even run from single- or double-wide trailers.
Benson's office operates in a flood plain and employees were unable to access the office for two weeks last year because it was flooded, Hawkins said. Offices in northern Arizona do not have heating or air conditioning, which forces them to use a radiator.
"To think that's where your state police are running their organization," Hawkins said. "We believe this is long overdue."
Since the DPS is a general fund, they have to lobby to try to get funding. On Tuesday, Hawkins made a presentation to the Senate Appropriations Committee on infrastructure needs. Hawkins said the members were "shocked".
"Everyone deserves to come to a workplace where they shouldn't expect or worry about asbestos," Hawkins said.